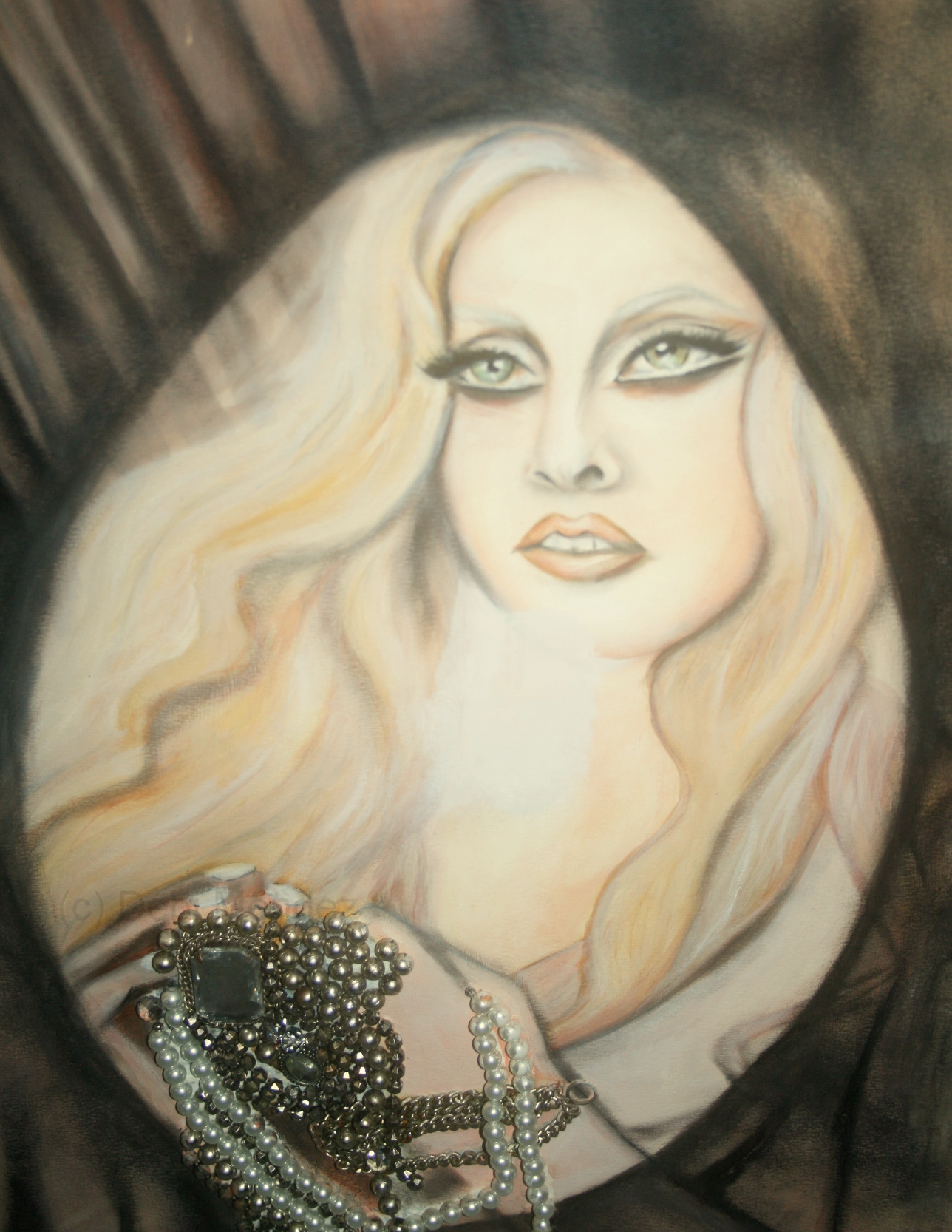 Lady Gaga . Viva glam 2 (M.A.C. COSMETICS)
====================
LADY GAGA IS THE NEW MADONNA of our decade. She has been chosen for the 2nd time to represent M.A.C. VIVA GLAM in VIVA GLAM
2 GAGA (her 1st was "FROM OUR LIPS" VIVA GLAM LADY GAGA & CYNDI LAUPER). Every cent of the Viva glam lipsticks & lipglasses
goes to those who are infected with H.I.V. AIDS & will also benefit charities.
REF. PIC.:
http://www.afrobella.com/wp-content/uploads/2011/03/MAC-Lady-Gaga.jpg
18"x 24" (457 mm x 610 mm) sized, 10 HOURS
ACRYLIC ON OSLO
NOTE: used unwanted real accessories, clipped them, & glued them. I think, accessories look good not only to humans, but to
non living things as well esp. artworks.
(C) DEBI MENDEZ