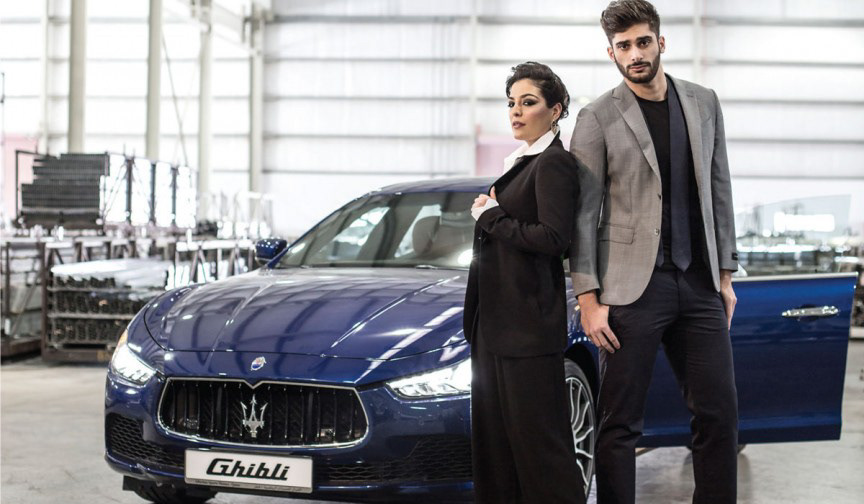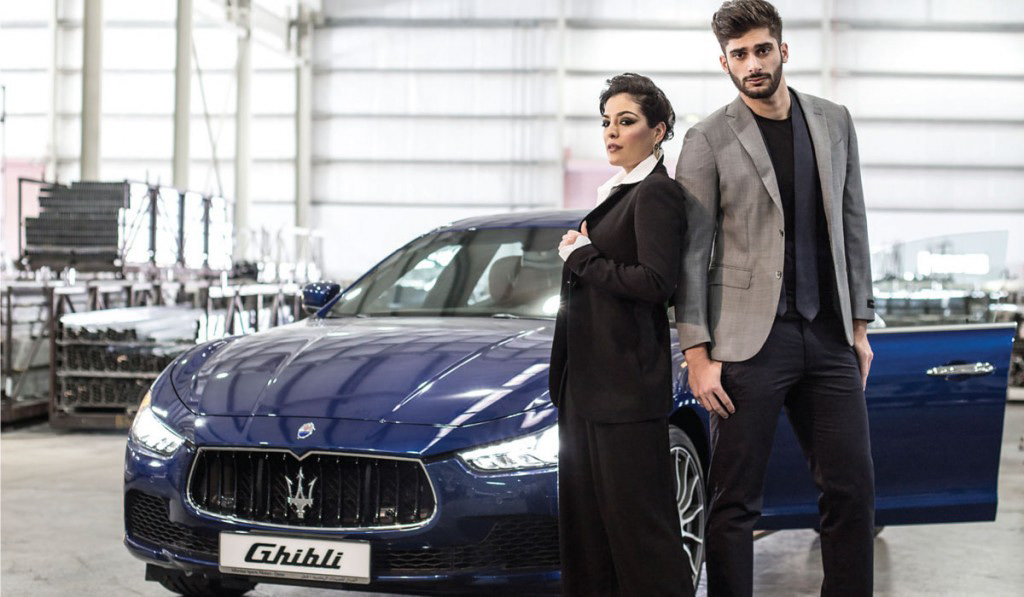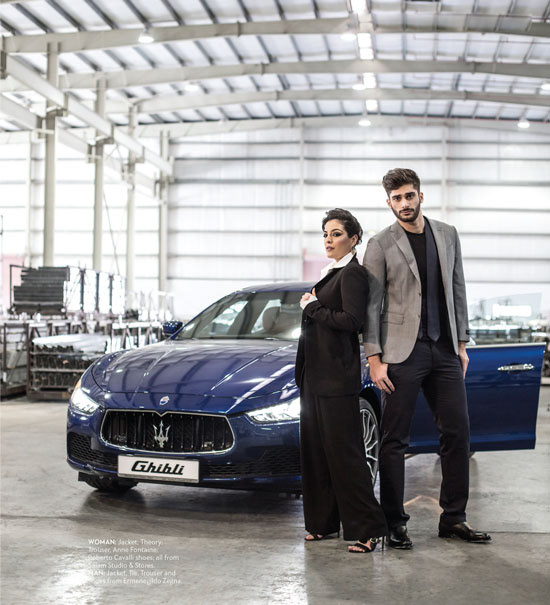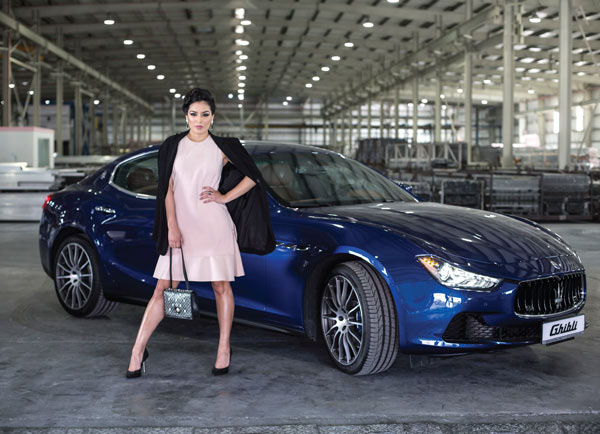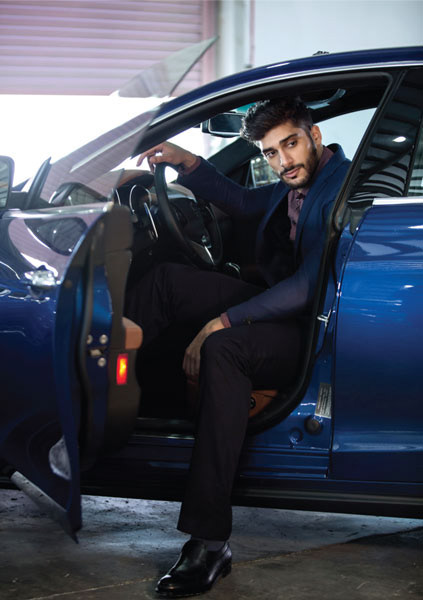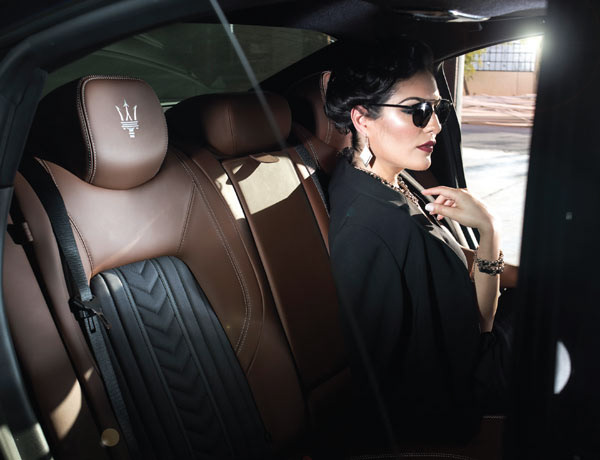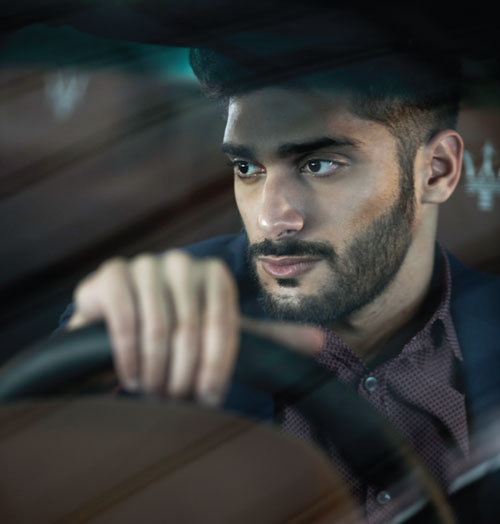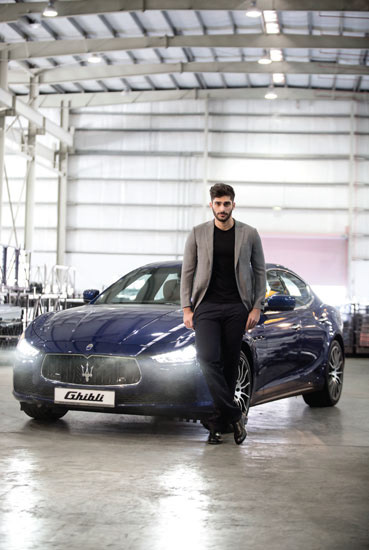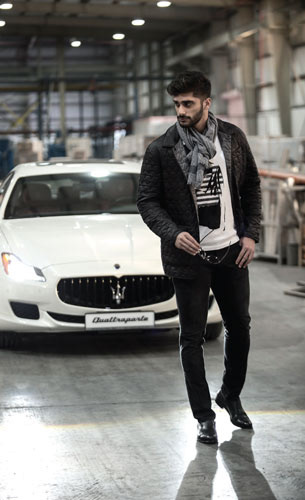 Man, woman and the machine
When the space around exudes raw power, the material and machine takes the lead. Glam's exclusive looks portray this very sensuality: the juxtaposition of steel over fashion. Of the edginess of the contraption against the softness of the clothes. The final win of machine over man – for who can flout the power that's evident.
Featured against two classic versions of Maserati that highlight customisation and sartorial excellence of the new Ermenegildo Zegna Interiors, are collections that do not overpower.
FASHION THAT IS subtle in context.
Photography by Aparna Jayakumar; Assistant: Cenon G. Costales.Jr.
Models: Konstantinos Kyprianou and Mayra Sapien
Cars used: Maserati Quattroporte and Ghibli with Zegna customisation.
Stylist: Sherin dos Santos Oryem;
Makeup: Debi Mendez Bilae; Makeup assistant: Percy Viray of Kstars
Hairstylist: Sherly
Clothes courtesy: Salam Studio &Stores, The Gate Mall

Location courtesy: QALEX Workshop, New Industrial Area